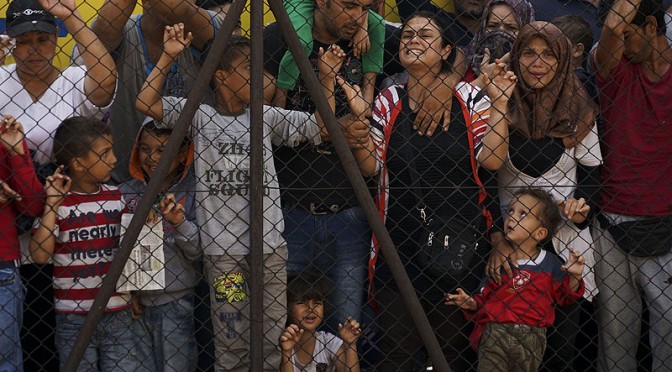 In Sunday school many years ago, I heard the tales of the missionaries of olden days and my heart was awed by their bravery and their sacrifice. They suffered disease, famine, shipwreck, and death at very hands of the people they went to reach.
We were inspired. We were delighted. "Anywhere with Jesus," we would sing, "I may safely go."
Unless, of course, that place is Walmart in my hometown and I may see Syrian refugees there.
Here's what confuses me to no end: when did American fundagelicals become so very timid in their faith that the prospect of importing an entire new mission field to evangelize in their own back yards is something to fear and dread? When did Bring them In turn to Please Keep them Out?
The Christian missionaries we revered went half a world away to reach these self-same souls. Perhaps the point all along was that these people were heroic in going out to save us the trouble of having the world come in instead.
Or darker yet, perhaps some people just aren't considered to be worth saving.