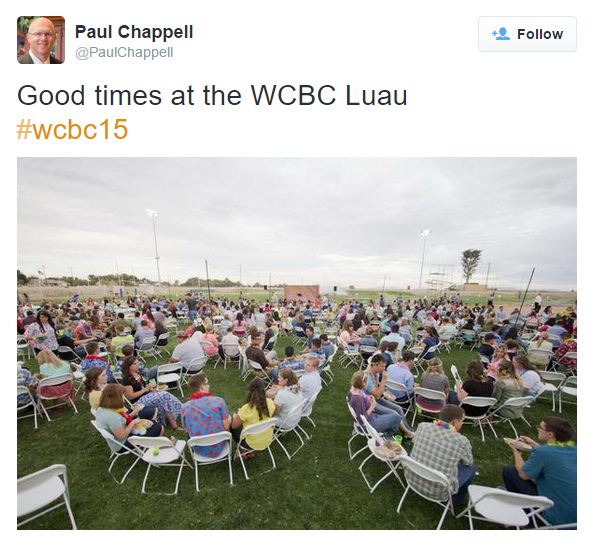 "Line up," they yelled, "for mandatory fun!" Then marched we out to college field and there did sit with paper plates and plastic cups and wondered why we bothered.
No music sounded there, no dance was danced, no wine was drunk and chaperons marched to and fro to see that all was well in order. All hands and feet were spaced as chaste decreed.
And thus we sat and reveled in our khakis and collars for four and a half hours until at last the merciful end released us from the burden of such gaiety and each returned back to their homework, their labor, and the quiet of their solitary bunk.
And of the remainders of the feast they gathered up a single can of off-brand cola and half a Hawaiian roll.
Thank you, Fundy U. Good times. Good times.