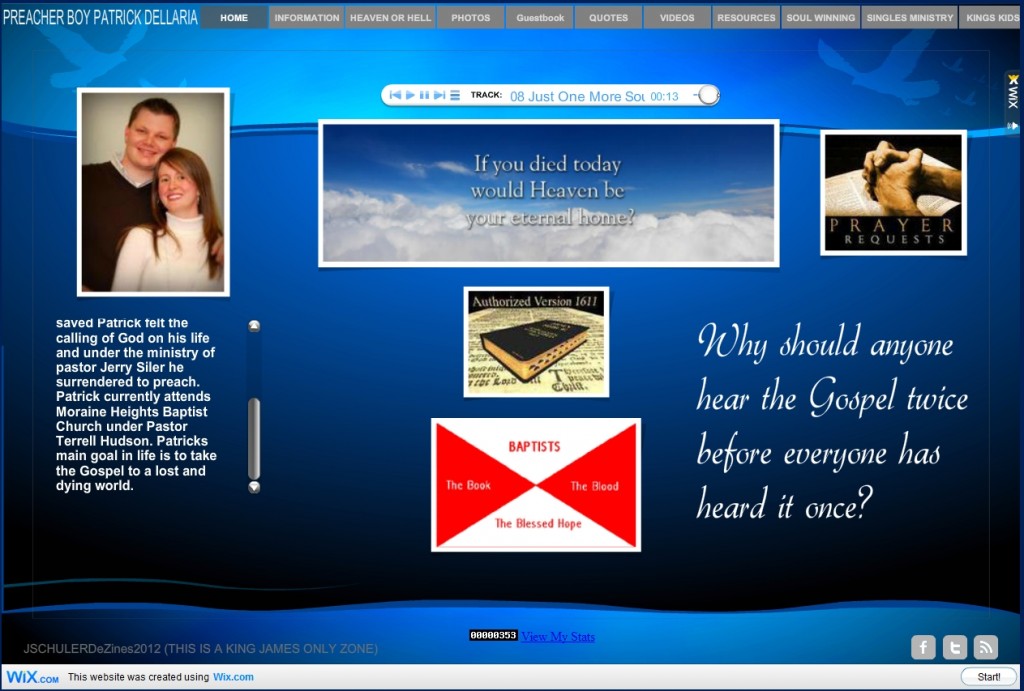 Today's website pick is not of a pastor but rather of a "preacher boy" who is one of the self-proclaimed recipients of The Call™.
As part of his resume it's worth noting that this young man "grew up in a life of sin in Kentucky" until he was gloriously saved "at the age of 15." One wonders what his egregious crimes and trespasses may have been. Perhaps the answer is "not honoring the Baptist flag enough."
I particularly love that the Resources page includes both the 1828 Noah Webster's Dictionary (before dictionaries went liberal, amen!) AND The Trail of Blood. There's a little something there for everybody.