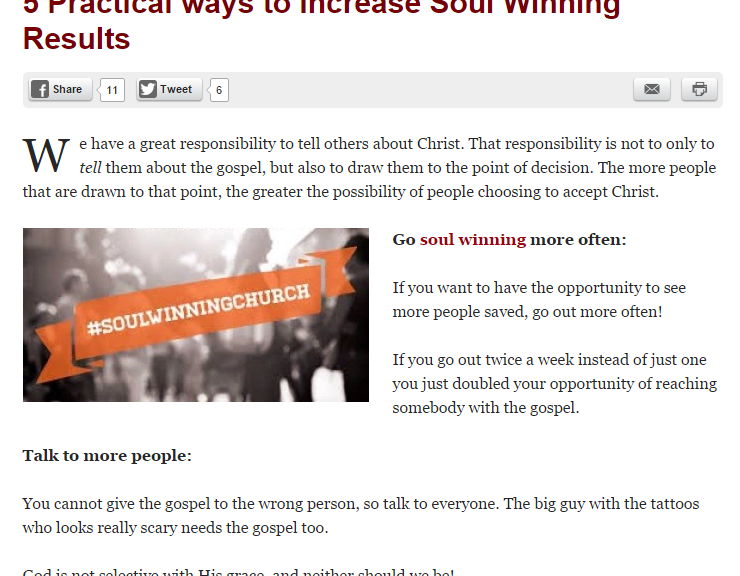 Joshua Harris (no apparent relation to this guy) is an ordained IFB evangelist out of Gospel Light Baptist in New Mexico.
When I saw that Josh had written a list of five practical ways to increase soul winning results I naturally thought that as someone who is a paid professional soul winner, he'd have some interesting insights.
Then I read the list.
Allow me to summarize:
1. Do it more often.
2. Do it to more people.
3. Do it more often.
4. Do it to more people.
5. Do it to more people (and a lot more often).
You'd think that a crowd of people who's mandate is solely focused on scouring all of land and sea to make disciples would at least have developed some really good techniques for badgering, bullying, and buttonholing people into the kingdom.
But this? Even used car salesmen have better material than this.