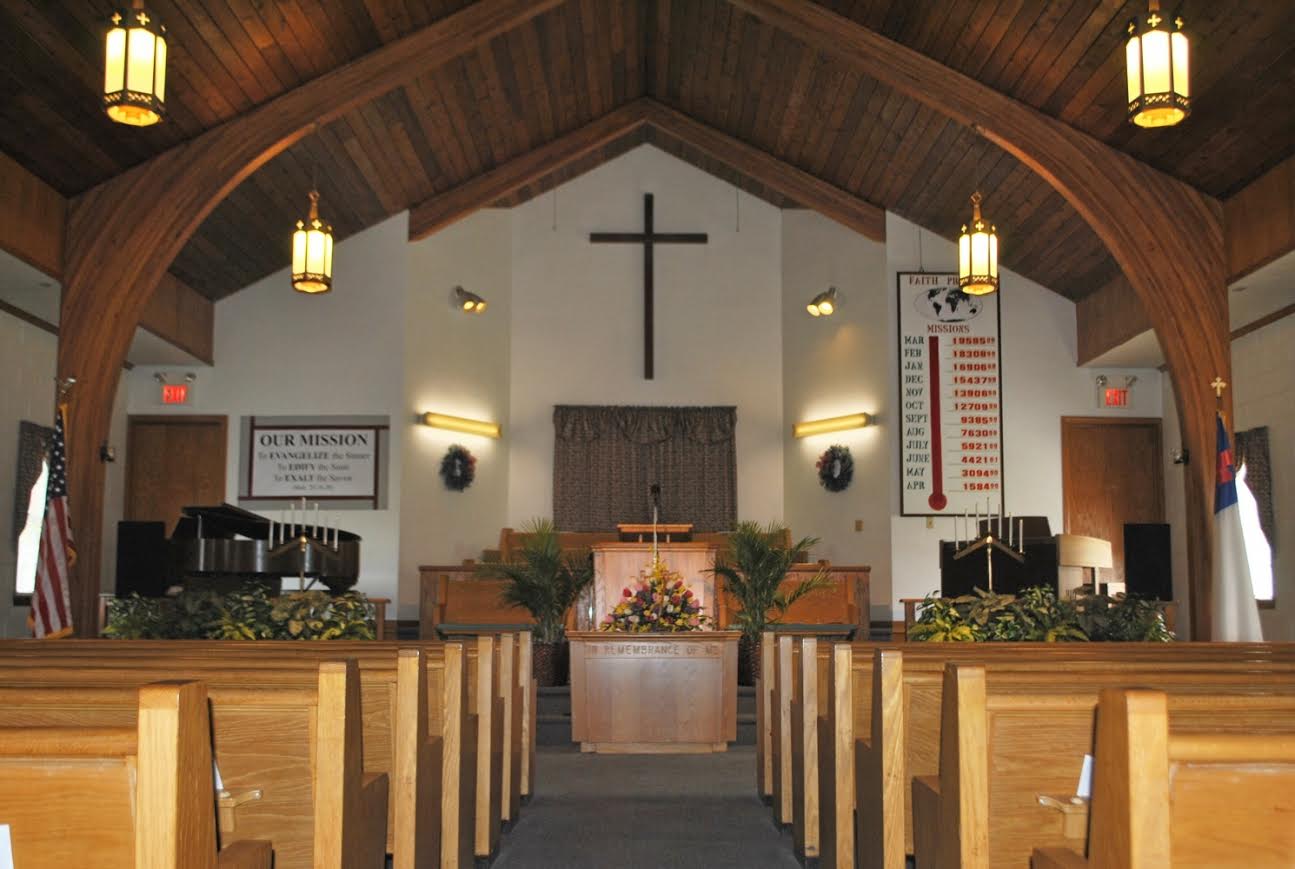 Can you spot the oddity in this picture of an otherwise typical IFB auditorium?
Answer: Those of you who guessed the candles had it right. Here's a quick overview of the liturgical use of candles. In short, if you're using more than two around your altar then you're headed straight for Catholicism.
It's easier to spot the problem on the outside of their building: namely that there are two very large people stuck in it.