I'm glad that Michelle over at Grace and Honor has given us her top 5 reasons she wears skirts mostly because it gives me a chance to pull this cartoon back out of mothballs: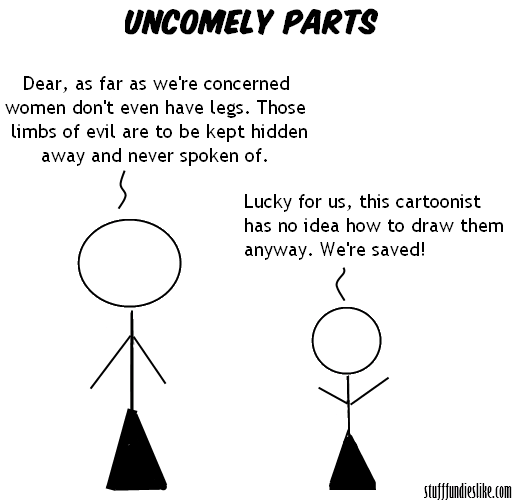 But seriously. Her reasons boil down to this:
1. An obscure Old Testament Passage told us not to wear things that men wear. Then it told us not to mix fibers or eat shrimp.
2. It's how they did it in the 50's.
3. Bathroom Signs.
4. If you don't then you're a whoring whorey whore and the men-folks can't be blamed for eyeballing you.
5. WHY ARE YOU MAKING SUCH A BIG DEAL OUT OF THIS JUST DO WHAT I TELL YOU.
I'm convinced. I'm off to buy a skirt.