With the installation of a new president (and his strangely photoshopped smile) many have opined that PCC has entered a bright new era of fewer rules, more freedoms, and quasi-accreditation.
A quick look at the Faculty & Staff Commitments section on their Employement Opportunities page show that not much has really changed.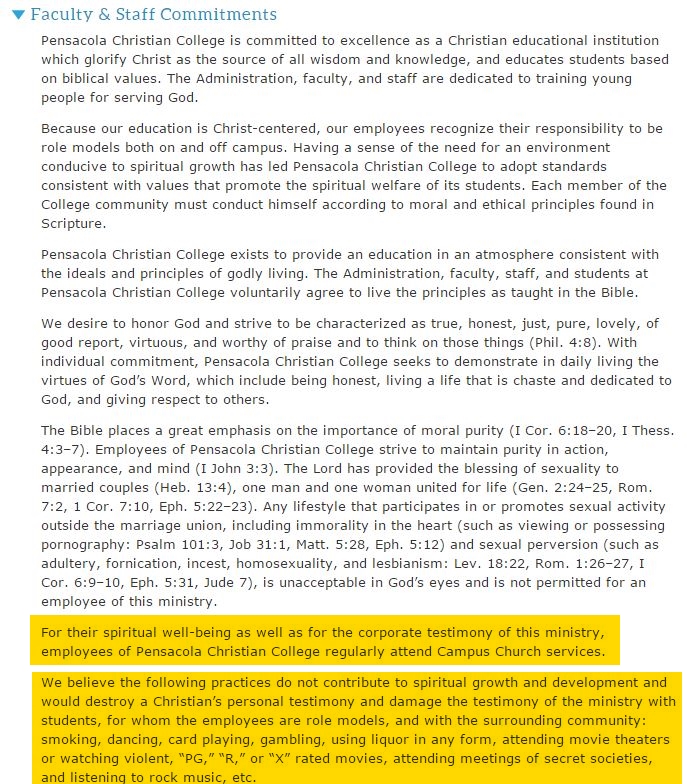 Still can't pick your own church. Still can't have a beer. Still can't…watch The Goonies?
Meet the new old-fashioned boss, same as the old old-fashioned boss.