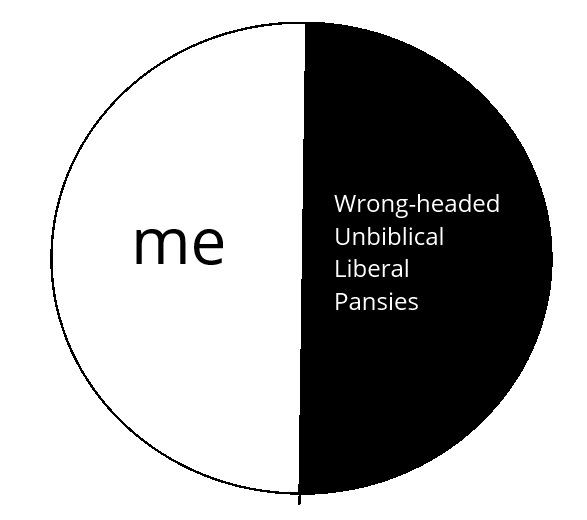 One has to look no further than this this article by Allen Domelle Bruce Goddard, to find the common fundy fallacy of bifurcation otherwise known as the "all or nothing" fallacy.
Starting with a tautology for a title ("If You Have No Line, Then You Have No Line") he attempts to demonstrate that "mockers who act as if you are so stupid for fussing over little things" must obviously have no standards or morals whatsoever or else they wouldn't question yours.
Would you let somebody into your church naked? Then you must keep my dress standards! Would you (God forbid) let Justin Bieber sing in your church? then you must keep my music standards!
There is no middle ground in fundy world. It's a bizarre place to live.
Update 1: Corrected author of the article to Bruce Goddard. Allen Domelle is the owner of the website.