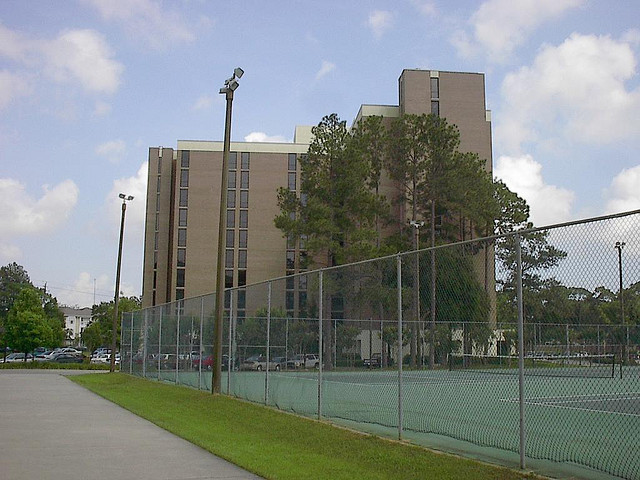 Let's start at the very beginning because, to invoke the shade of Oscar Hammerstein, it's "a very good place to start."
I arrived on the campus of Pensacola Christian College in the summer of 1999 to begin the work-assistance program that ultimately paid for my college tuition. Due to the fact that my missionary parents were alumni supported by the Campus Church it wasn't my first time on campus. I had been there in 1991 and 1996, participated in a missions conference and visited classes. However, as any Fundy U student can tell you, take off the guest button (known affectionately as a "sin pin" by students) the campus turns into a very different place.
It was during this summer that I was first introduced to the concept of "prayer group," the nightly mandatory sit-talk-and-pray sessions that the administration believed were essential to our spiritual health. We'd sing a song or two, rattle off the usually litany of prayer requests about needing 1) more money 2) better grades, 3) a date, or 4) fewer demerits and then somebody would pray. This particular evening the guy leading the group decided to switch things up and asked for praises instead of prayer requests. I wasn't even officially a freshman yet but I was primed and ready to go.
"I'm thankful for this college," I said proudly, "and how easy it is to be godly here."
Blank faced stares answered from the upperclassmen around me but I soldiered on.
"Out in the world we have…uh…a lot of tough choices." (Note: I was a missionary's kid and generally a pretty straight arrow. My idea of being "out in the world" mostly consisted of sneaking over to the neighbor's house to watch Xena, Warrior Princess.) "But here they've given us rules to help us. In order to know we're right with God all we need to do is keep the rules. That makes it simple."
There was a general shifting and muttering which I would remember later with no small sense of chagrin. I knew exactly nothing of what I was talking about — and yet it my guileless freshman way I had just summed up the general philosophy of sanctification at PCC.
"Personal holiness is determined by how closely you follow the rules that are written, those that are unwritten, and those that we just made up on the spot because we don't like you."
I tell this story because I want to make it clear at the outset that I arrived at PCC as a true believer. I was there to be the perfect student both in academics and institutional policy and for a while I actually made it work. My first semester I had a 4.0 GPA and so few demerits that my parents got a letter praising my performance.
It took a few years for things to go awry…