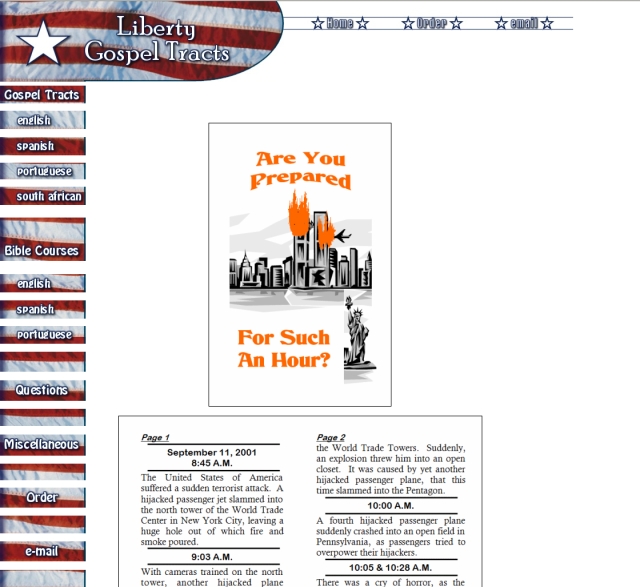 Want a fundy tract for any occasion? Liberty Gospel Tracts has you covered!
9/11? Done. Pandemic Flu? Yup! Election Day? You Betcha!
Also covered are tracts on gays, women preachers, drums in church, and one of my particular favorites that tries to tie rules about women wearing skirts to the golden rule.
These tracts are so convicting they almost makes me want to get saved all over again.