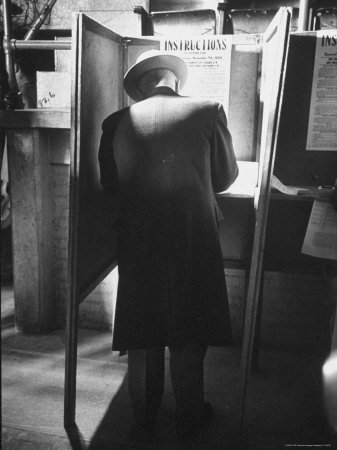 And when it shall come to pass that another four years has come and gone and the season shall again turn to the selection of a new President that thou shalt surely gird up thy loins and quit thee like men to stand against hordes of evil, humanism, and socialism. And thou shalt campaign for God's Choice of candidate with thy every waking moment. For God sits on His sovereign throne directing all things by the will of his power…but it's the government who can raise your taxes and take your guns away.
And thou shalt craft thy sermons with care, drawing liberally (but not the bad kind) from the stories of Israel's triumph and thereby destroying thine own made up rules about dispensations. Thou shalt cry aloud against the forces of liberalism (the bad kind) will be the very death of everything that is good and just and right. And in the day that the men (and maybe even a few women if God can't find any men first) with the R behind their names are seated in power then will the windows of heaven open and our cattle shall be fat and our menservants and maidservants shall be many. And then shall all the congregation of the people know that God's blessing and sovereignty is totally dependent on politics.
And when thou hast entered thy voting chamber and shut thy door, then shall thou harken to obey the voice of the commandment which was given aforetime that thy days may be long upon the earth. For to the candidates of the filthy Democrat and of the pot-loving Libertarian and of the new-agey Green thou shalt not pull the lever, neither shalt thou even glance in their direction. The fate of the country is totally and completely in your hands. And God's too, I guess.
Independent Baptist Book of Everlasting Rules and Requirements, p 128