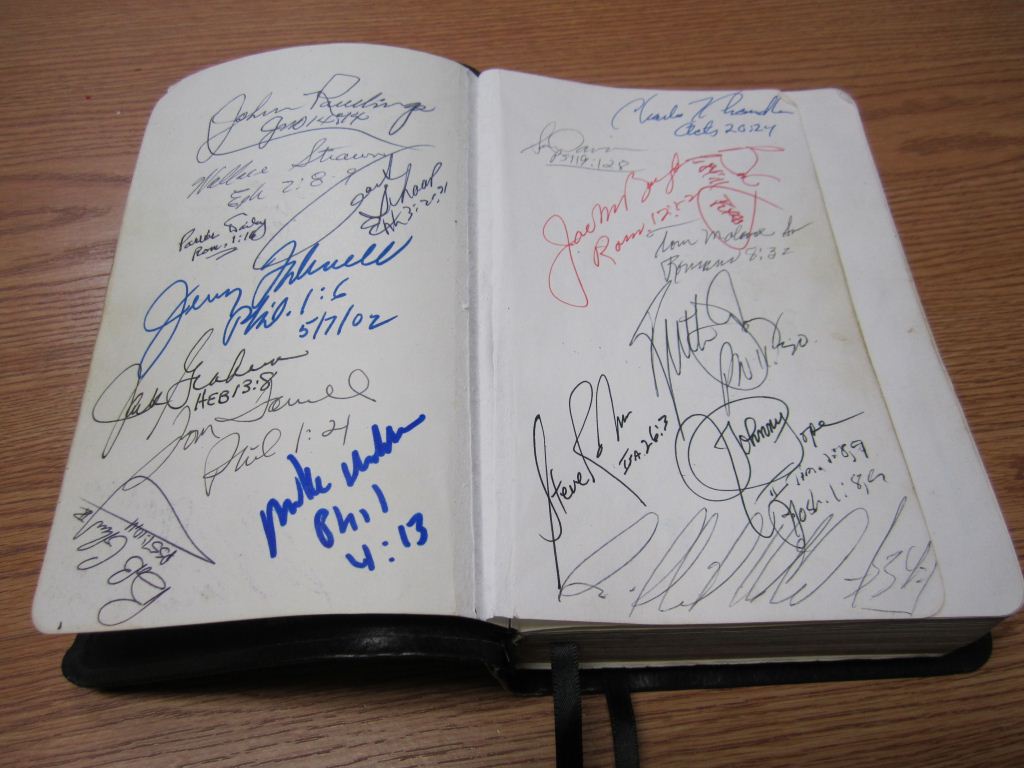 (click picture to embiggen)
David Kennedy passed along this picture of his old KJV with the names of many fundamentalist heroes signed inside the cover.
Today's challenge is to look at the picture and see how many fundy hero names you can pick out. Some are very well known, others are more obscure.