Today's photo is of a book by Sam Gipp, entitled The Answer Book.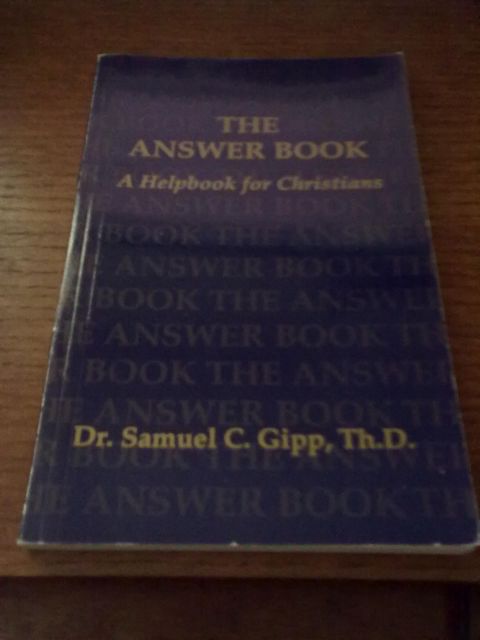 Given that title one would imagine a work of Fundies Guide To The Galaxy proportions, but a quick look at the back cover reveals that the only answers Gipp is providing are to a strangely eclectic group of questions about the King James Version.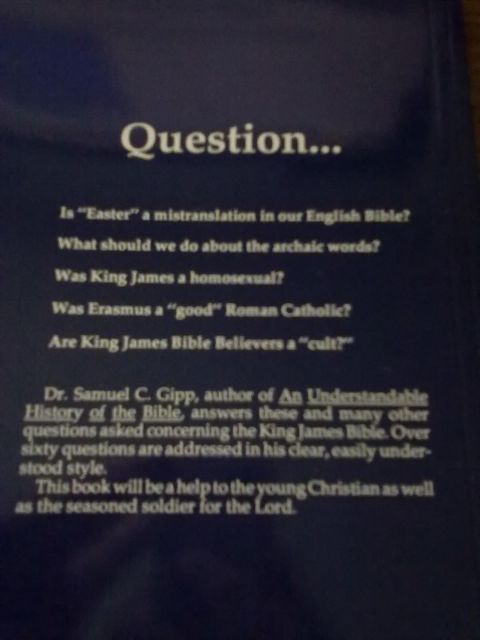 Looking at the bright side, at least Sam has decided to tackle some questions that are worthy of him and leave the discussion of the actual text to others.