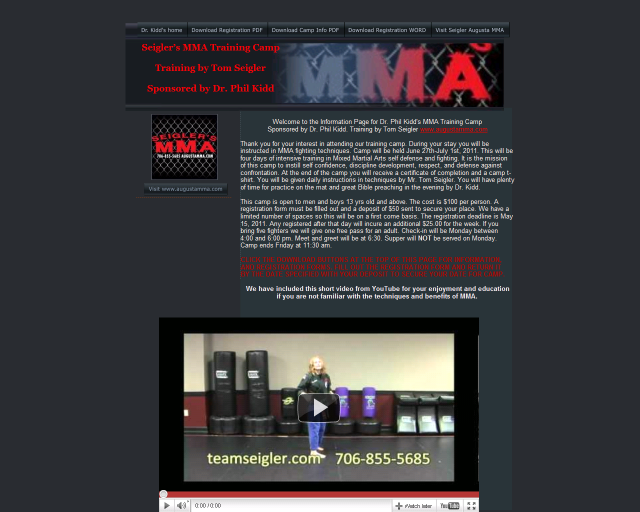 The great Phil Kidd has a new ministry: Mixed Martial Arts Camp! Jesus may love you…but we'll ground and pound you until you cry like a sinner on Tribulation Night at a prophecy conference.
During your stay you will be instructed in MMA fighting techniques…It is the mission of this camp to instill self confidence, discipline development, respect, and defense against confrontation…You will be given daily instructions in techniques by Mr. Tom Seigler. You will have plenty of time for practice on the mat and great Bible preaching in the evening by Dr. Kidd.
To be honest, I think I'd rather go head to head with Frankie Edgar than have to sit through Kidd's preaching. What confuses me about this site, though, is that the video at the bottom contains both music with drums AND a woman clad in karate britches. Phil is slipping badly.