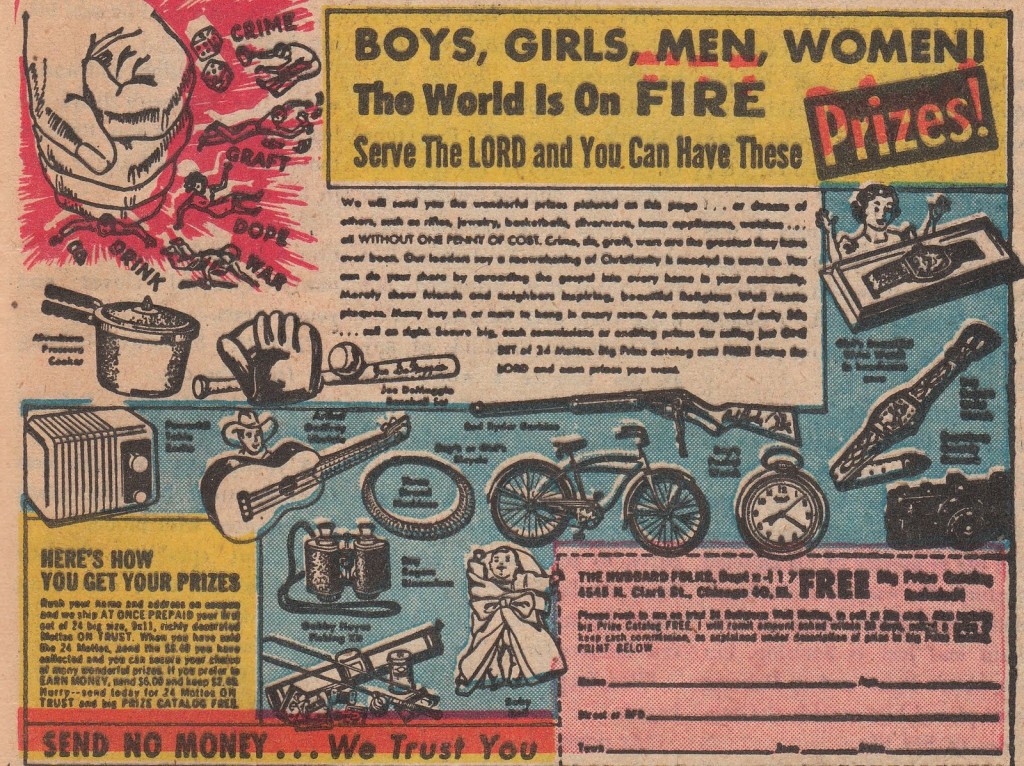 (click to embiggen)
I've wasted way too much time over the past couple of days reading the entries at old-time-religion.blogspot.com. It's a collection of religious bits and pieces from over the last several decades which are just fascinating to me. Yes, not all of them are about fundamentalists but they are mostly about crazy religious goings on and that's right up my alley! I have a feeling most of the folks here will enjoy this stuff too.
A bit about Jim Linderman…
Linderman is called"The King of Internet Ephemera" for his series of odd art blogs under the Dull Tool Dim Bulb umbrella. Now comes this new book of bold obscure graphics, tracts, pamphlets, screeds, photographs and more from the last 100 years of Bible Thumpers and Evangelists. The True Heritage of the Religious Right! Linderman lovingly preserves and presents these dopey artifacts because no one else does. Astounding, frightening and hilarious at the same time. Get down on your sinful knees! Is the Apocalypse coming? YES, and it has been for the last100 years!