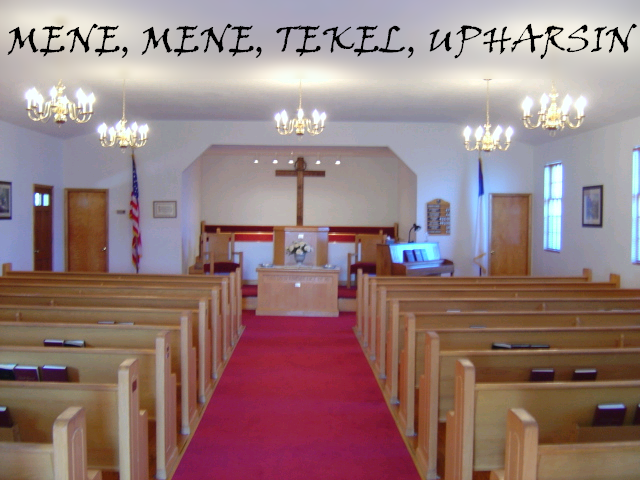 Among the spiritual gifts of fundamentalism, perhaps none is so highly prized as the gift of being able to find fault with just about anything. The truly gifted fundamentalist can walk into any church, home, public gathering, or pie-eating contest and have a list of things with which they disagree and corresponding proof texts in three minutes flat. I know whereof I speak — I have a double portion of this gift.
Opportunities for feeling superior abound. The music may be too fast or slow or loud or soft or old or new or happy or sad. The decor may be too ancient (Catholic!) or modern (Liberal!) or expensive or cheap or colorful or drab. The people may be too stoic or expressive and dressed too nicely or too poorly. There may be not enough children present or too many children in the service. The pastor may be too long, too short, not Spirit-led enough, a little too high spirited, and (worst of all) not in 100% agreement with the president of my Fundy U. And don't even get me started on their hymnbook choice…
And that's just the stuff observed while walking in and finding a seat…
Of course, these criticisms are usually reserved for other people's churches. If they want to see perfection they should come visit us next Sunday.