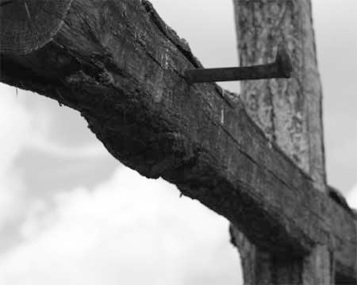 As I chanced to read through Philippians 3 in a moment of devotion, it suddenly seemed to me that those oft-read words had strangely moved and changed as if some Subtle Hand had writ them large upon my own life's story. And what I read was this:
Though I myself have reason for confidence in the flesh
also. If anyone else thinks he has reason for confidence in the flesh, I have as good as anyone:

Dedicated as a baby in a fundamentalist church, son of an Independent Baptist preacher, grandson of an Independent Baptist preacher, a fundamentalist of fundamentalists; as to the rules of conduct, I kept them to the letter (as far as anybody knew); as to zeal, a graduate of a fundamentalist college, a fundamentalist deacon, song leader and Sunday School teacher and uncompromising judge of those I deemed too liberal; as to standards in my music, dress, and language I was blameless.

But whatever gain and prestige I had as a fundamentalist, I now count as loss for the sake of Christ.

Indeed, I count everything as loss because of the surpassing worth of knowing grace in Christ Jesus my Lord. For his sake I have suffered the loss of my worthless fundamentalist accolades and count them as garbage, in order that I may gain Christ and be found in him, not having a righteousness of my own that comes from the law, but that which comes through faith in Christ, the righteousness from God that depends on faith— that I may know him and the power of his resurrection, and may share his sufferings, becoming like him in his death, that by any means possible I may attain the resurrection from the dead.
And as I read, I wished with all my heart the words were truly true — a lesson long since learned and mastered instead of one so often and so easily forgot.
Christ, save us.
Ok, enough maudlin introspection. Back to the regularly scheduled insanity…