This week we're visiting the website of Blessed Hope Baptist Church in Hopedale, IL. This site easily made the cut on the strength of its photo gallery page.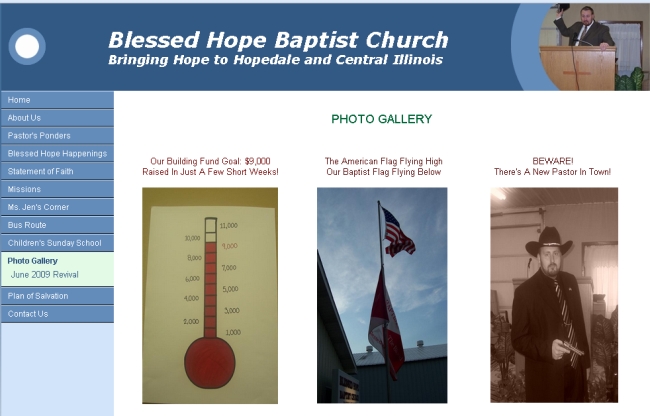 building fund thermometer. check.
Baptist and American flags. check.
pastor with a gun. check.
It's almost as if they've been using SFL as a how-to manual.