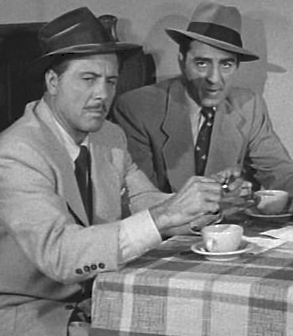 The doorbell jingles as two men in dark suits briskly enter the small restaurant. Wasting no time, they head right for the counter. Mr. Campello, the proprietor, tries to ignore the icicles forming in his gut and greets them with a forced smile.
"Tony, Jimmy, what can I do for you today?"
"We're just out visiting some of our folks in the neighborhood," says Jimmy easily. "Just seeing how folks are doing."
"We're fine here, fellas. Everybody is getting by."
"That's good to know" answers Jimmy. "Because accidents can happen so easily in places like this. You know what I mean?"
"What?"
"You know how this works," says Tony. "You just make a 'donation' of ten percent and it saves a lot of unpleasantness. If you don't contribute then the Boss sees to it that things break and your people run into trouble. It will cost you a whole lot more than a measly ten."
"I already give what I can. Business hasn't been great…."
"It's either ten percent up front or you'll find that things are going to get ugly in mysterious ways. We'll be seeing you soon."
The doorbell jingles again as the two make their way outside.
"Who were those guys?" asks a customer  seated at the lunch counter. "Mafioso types?"
"Worse," groans Mr. Campello holding his face in his hands "deacons from my church. The mob hasn't got anything on the protection racket that the Baptists have going. God is their Enforcer."