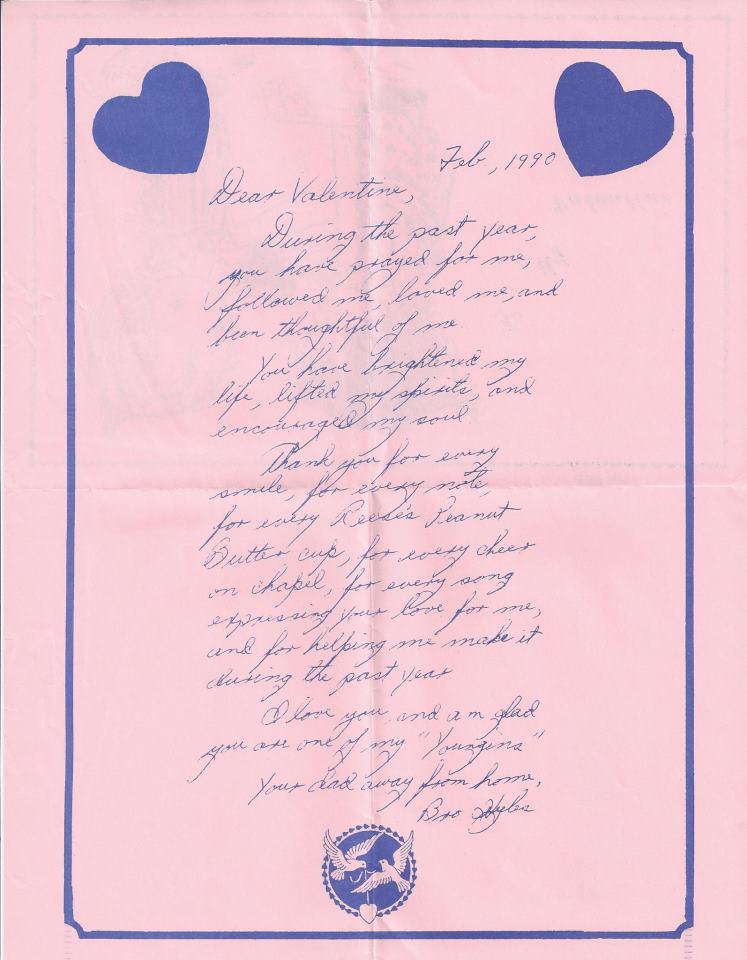 The above note was photocopied and distributed to every female student at Hyles-Anderson College on Valentines Day, 1990. The text reads:
Feb 1990
Dear Valentine,
During the last year, you have prayed for me, followed me, loved me, and been thoughtful of me. You have brightened my life, lifted my spirits, and encouraged my soul.
Thank you for every smile, for every note, for every Reese's Peanut Butter cup, for every cheer in chapel, for every song expressing your love for me, and for helping me to make it during the past year.
I love you and glad you are one of my "Youngins."
Your dad away from home,
Bro. Hyles