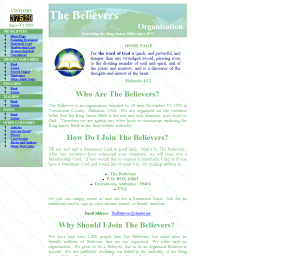 Ever wanted to be a card carrying KJVO member? At this week's site you can actually get a card. No Joke. Join the other 1,165 Members if you dare.
You can also enjoy a variety of KJVO articles such as this warning against counterfeit KJV Bibles that change the spellings and remove hyphens!
The horror just can't be described in modern English.