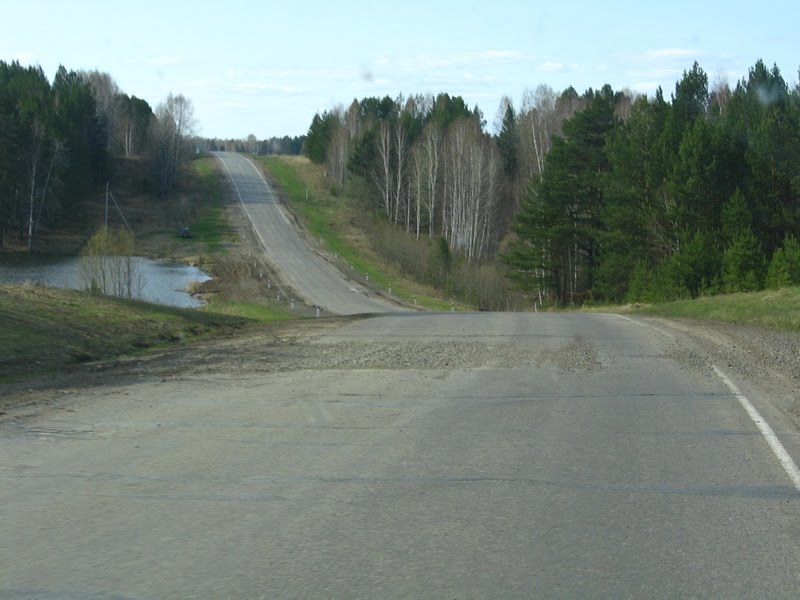 "Would you tell me, please, which way I ought to go from here?"
"That depends a good deal on where you want to get to," said the Cat.
"I don't much care where–" said Alice.
"Then it doesn't matter which way you go," said the Cat.
"–so long as I get SOMEWHERE," Alice added as an explanation.
"Oh, you're sure to do that," said the Cat, "if you only walk long enough."
(Alice's Adventures in Wonderland, Chapter 6)
Eight years ago I started down a road out marked "Out of Here." Today I'm sitting looking at another sign named "Somewhere Else." I think it's better here. Time will tell.
Those eight years since SFL started have brought us 2,075 posts, 12 million visits, and almost 150,000 comments. A lot has happened in that time and we've experienced it together.
Yet with all the words written and replied, fundamentalism is not dead — mostly because fundamentalism will never die as long as human beings are what they are. Pride, fear, and greed are the ingredients we all carry with us; fundamentalism just has its own family recipe for the way they mix and serve them.
When Stuff Fundies Like started began to gain popularity about six years ago I told myself that every anniversary I would take stock of my personal motivations and the reasons I kept writing. Today as I sit here I can honestly say that the reasons are all gone.
I haven't darkened the door of a fundamentalist church (or many other churches) in years. For me, my fundamentalist past has become a fixed point in time, a place I can't ever really go back to because my personal story has changed and the fundamentalism I knew has changed. The old names and faces have started to fade away even while the methods remain.
The Independent Baptist movement is a shell of its former self. The winds of change are blowing and although you'll always find IFB churches hiding in the hills and hollers of this land they're quickly becoming a cultural oddity. Someday they'll be spoken of in the same breath as the Shakers, Amish, and other breakaway sects who stood still while time marched on.
As for me, I'm continuing my journey to Somewhere Else which means moving on from here. The SFL archives will remain but (unless something unforeseen occurs) this will be my last post here.
The Facebook page and Twitter account will stay live so that I can keep touch with you all if BIG NEWS breaks out in fundyland.
You can also reach me over at darrelldow.com or my writer's page where I've been doing some writing on other topics.
The forum will stay active for as long as I can afford the hosting. If you want to register just drop me a line.
I'm also toying with the idea of compiling a Best Of SFL book with my original pieces in it. If you'd be interested in such a thing let me know.
I'd be remiss if I didn't take the time to thank so very many people who have supported, contributed, encouraged, chided, goaded, and otherwise made this blogging experiment one of the best experiences of my life. SFL took me halfway around the world. It reconnected me with faces I'd all but forgotten. It has brought me so many new friends that time would fail to name them all.
I love you all. I wish you joy.
I'll leave you with this song that I recently fell in love with that gives a wish that seem so very appropriate for those who's roads are taking them from Back There past my resting spot on the way to Somewhere Else. "I hope life without a chaperon is what you thought it'd be…and that all your favorite bands stay together."