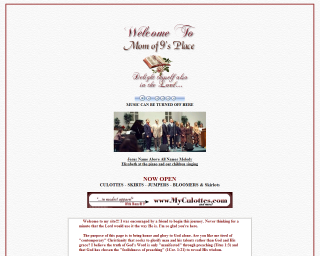 This weeks FOTW is a twofer. For one low, low price you get Momof9splace.com and as an added bonus you get myculottes.com as well.
Don't miss the 10 part series on child training, Biblical guidelines about clothing and a Four Page Study on Courtship vs. Dating.
And be sure to check out the culottes. Lots and lots of culottes.