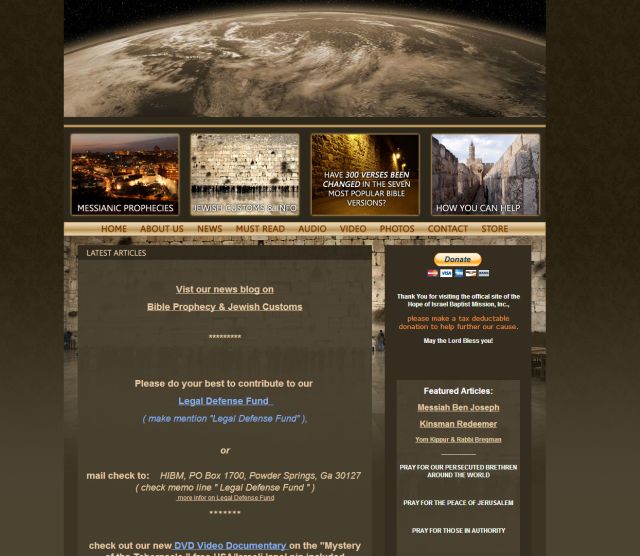 Today's pick is a mission board with Israel in its sights and the End Times on its mind.
Don't miss the one of the strangest conferences I've ever seen and gobs and gobs of end-time paranoia.
Apparently by planting fundy churches in the Holy Land they're "touching the apple of God's eye." Ouch.