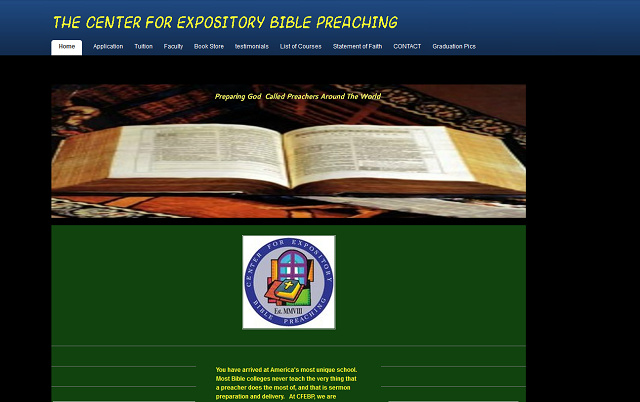 Today's website pick is the The Center For Expository Preaching a place where you can get a real Bible college doctorate from a real Bible college no matter what your education level. It's got super-low tuition, no books to purchase, and apparently has graduated at least two people.
If you're too lazy to actually learn Expository preaching, however, you can just buy outlines from their online store. I do have to wonder what makes the difference between a $4.00 sermon and the $12.00 variety. Is there a money-back guarantee if the altars aren't full?
As tempting as all this is, Old PU is still a better deal. We're even going to get a mascot soon.