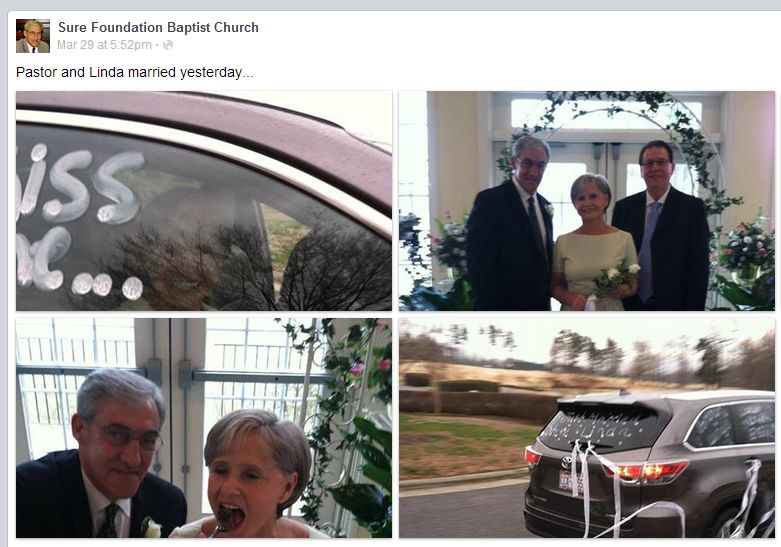 How many sermons have we heard screamed in IFB churches about divorce?
How many times have we heard other churches mocked for the fact that they have pastors, teachers, or administrators on staff who have been divorced?
How many times have we seen people stay in bad and abusive marriages because they believed that leaving their spouse would end their usefulness to God?
So I fully anticipate that Bobby Roberson will now fully separate from his divorced and remarried son, Steve. Right? Sure.
(To be fair, it looks like Steve's church isn't exactly the IFB of his dad's day. The kids in his youth group look…normal.)