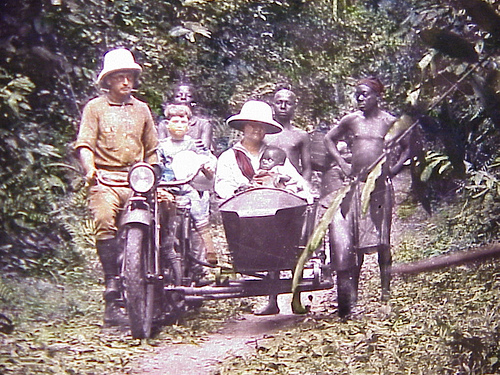 "People are so much more open to the gospel in East Botswana than they are here in the USA."
Somehow the willingness of people to take tracts (that they can't read), listen politely to a Romans Road presentation (that they don't understand), and allow themselves to be coerced into saying The Prayer(TM) (that they can't possibly grasp) translates into the idea that the rest of the world is still open to the Gospel while cold-hearted and money-minded Americans just aren't that interested anymore. This, of course, means that money is much better spent on planting Independent Fundamental Baptist churches in Guinea-Bissau than caring for the homeless people who keep making a mess of the street in front of our church.
If you believe that the most effective evangelism is done in foreign lands by people who have little formal training, don't understand the culture, and barely speak the language…you might be a fundamentalist.