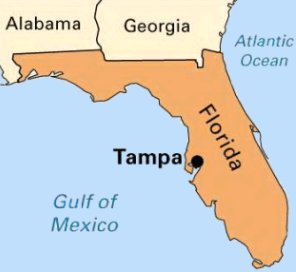 Two weeks from today I'll be leaving Alabama and heading down to start a new job and a new life in the Tampa, Florida area.
I'd like to thank you all for the prayers, support, and encouragement you've given my family and I during the job search. It has meant more to us than you can possibly know. Please do continue to send us your prayers and well-wishes as we still have much work to do with moving, settling in, and starting over in a new place.
If you happen to be an SFL reader in the Tampa or Orlando areas please feel free to drop me a line. I'd love to meet you.