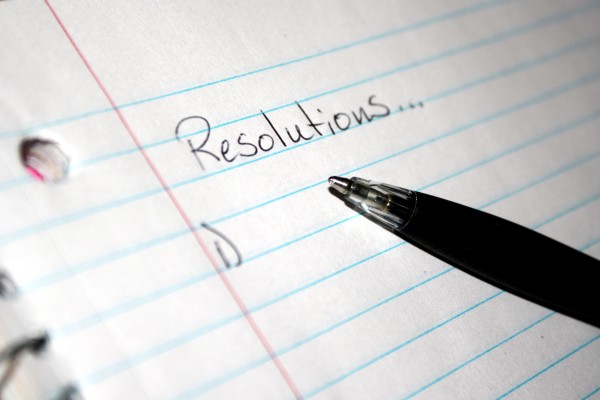 With the dawning of the year 1997 I feel it only appropriate to continue my annual tradition of forming a set of resolutions concerning my personal holiness and separation from worldly things.
– I resolve to put a hedge around my ears by muting ALL television commercials this coming year even the ones with really catch tunes or funny parts. I will instead spend these breaks from watching The Waltons praying for our foreign missionaries.
– I will set no evil thing before my eyes. I will not read any magazine, newspaper, or catalog a qualified matronly female has a chance to have a go at it with a permanent marker and a pair of scissors. The J.C. Penny catalog will be summarily and remorselessly destroyed.
– I will read my entire Bible all the way through. And this time I won't just skip over the parts that make no sense to me or contain a lot of begetting
– I will go soulwinning at least once a week and not be satisfied unless I've won at least one soul. If I don't actually win a soul in person I'll just leave gospel tracts everywhere and trust that God saved someone when I wasn't looking.
– I will throw out the box of Stryper tapes under my bed. Again. And this time I really, really won't break down and buy them again in February. I mean it.
– I will stop thinking about the song leader's daughter and her beautiful hair and her gorgeous blue eyes and how her smile makes me feel both sick and happy at the same time. I'll totally put it out of my head and not emotionally defraud her until I'm old enough to ask her father if we can get betrothed.
– I will only take cold showers that last less than five minutes. Better make that three minutes.
– I will be in every way an exemplary Christian so that the blood of the world will not be on my hands.
– I will do all of this for at least a month. Definitely for at least a week. Probably at least until tomorrow.