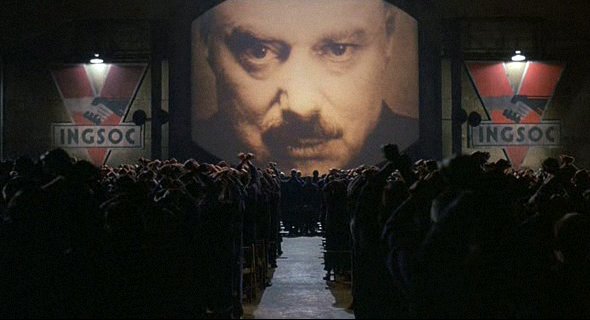 If you have a Pavlovian response of standing to your feet every time you hear the opening notes of the Doxology, chances are you went to Fundy U.
Since mandatory attendance to regular weekly church services don't provide nearly enough time for indoctr…er…edification, Fundy U also provides its students with the opportunity to hear daily sermons from whatever preachers the president happens to be friends with this week. Many students also know this daily occurance by another name: "naptime."
Since chapel services are not usually broadcast to the public like other services and have few visitors in attendance, it's a perfect opportunity for the fundy preacher du jour to unleash a holy torrent of full bore crazy upon his listeners. Horrific tales of death and dismemberment? Check. Stories about the masturbation habits of the speaker's teenage son? Yes. (Oh, how I wish that one weren't true!) Insinuations that most of his listeners are probably Satan-worshiping whores who only came to a fundamentalist college to corrupt his offspring who are the only three good children left on the planet? Yea, Verily.
But amongst the endless alliterated instructions on Finding God's Mysteriously Lost Will For Your Life (without which you're totally screwed) and warnings about Amnon's friend Jonadab lies a much subtler purpose in chapel services — they are the most direct conduit for the administration to use a kind of spiritual coercion on the behavior of their students. A single uncontested voice speaking with conviction is the perfect medium for authoritarian re-education.
When a pastor delivers a message from behind the sacred desk at least some percentage of the student body will take him seriously and go carry out his bidding. All that remains for the administration to determine is what action they want from the student body today. Whether it's a carefully constructed message on why God would never, ever want you to leave Fundy U, a drive for votes in a local election, or a plea for students to turn in their roommates to the deans office for real or imagined wrongs, by a skillful use of the chapel speaker the leadership can be sure that they will get a decent return on their time investment each week.
Those who manage to sleep in Jesus instead of listening are the lucky ones.