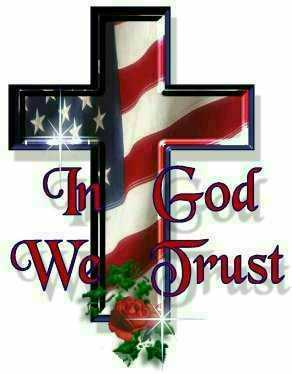 God Bless America Independent Baptist Tabernacle
Order of Service For the Annual Fourth of July Service
Opening Choir Number: God Bless America
Invocation: Dr. Hezekiah J. Puttermaster (wherein he shall ask God to smite the liberals in government, media, and the local zoning board on the hip and thigh and restore our country to the Christian Nation that it might have been if it ever had been one.)
Hymn #1: Medley: You're a Grand Old Flag & Yankee Doodle Dandy
Hymn #2:We're God's Favorite Land (And we have the nukes to prove it)
All Rise for the Presentation of the United States Flag, Baptist Flag, and The Pastor's Personal Battle Flag by our church honor guard. Remain standing through the playing of the National Anthem.
Brief Remarks by City Council Member Leonard DiAugstino who (although we suspect he is Catholic) is in a tight race this November and needs votes.
Hymn #3 Oh GOP Stand Fast Against the Raging Foe
Special Music: We Need A Blessing On This Land (And A Wall Across The Border).
Sermon: "Promises Made To Israel That We'd Like To Think Are About Us."
Closing Prayer: SFC Colby Brainard, United States Army(HOOAH!) who as he ends will actually mention Jesus for the first time this service.
Dinner on the Grounds After the Service!