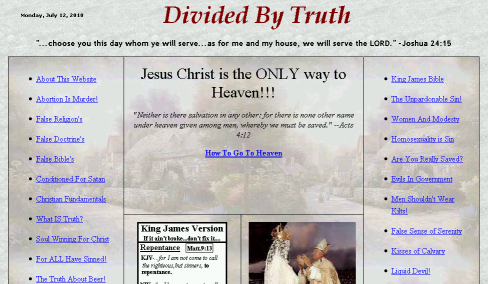 For all those who have asked whether fundies think kilts on men are as sinful as pants on women, this week's site for you! Evidently those Scots are just a bunch of pansies.
Also included is the truth about beer, warnings about the New World Order, and another fine example of overactive apostrophe use.
Be warned that clicking on the wrong links on this site could take you to gory abortion and drunk driving accident pictures. If you're of a sensitive constitution use your own good judgment.