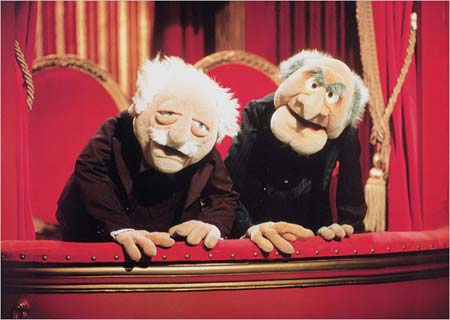 It's time now to explore another favorite fallacy from fundyland: holding up the 'success' of a ministry as evidence of godliness and declaring that anybody who has accomplished less is not fit to criticize.
Argue with a fundamentalist for long enough about the doctrinal and ethical problems in his favorite institution and he'll inform you that he doesn't want to hear anything you have to say until you've built your own ministry of equal size. Since most of us have never built a fundamentalist church or school (nor ever wanted to), this attempt to disqualify critics has the happy effect of leaving only about nine fundamentalists in the world qualified enough to actually point fingers at each other — which suits them just fine. It is a world where one assumes only a master chef is qualified to determine whether the meat being served in the cafeteria is rotten.
This claim that only those who have have 'succeeded' are allowed to speak out is a strange stance to take given that a fundamentalist preacher has no compunction about standing in front of his church of thirty-five members and blasting Rick Warren or Bill Hybels and their megachurch ministries. Surely they should wait until they've built their own congregation of thousands before daring to speak against them? Never mind the fact that if the role of critic can only be filled by those who have the greatest numbers, no Baptist should ever dare criticize the behemoth that is the Roman Church.
You plus God makes the majority…unless you're speaking ill of me and mine.