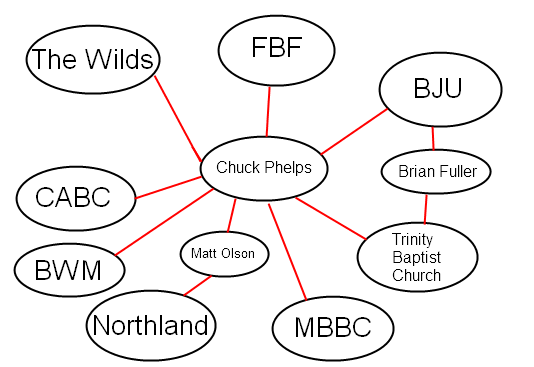 Many posts on this site are intended to be humorous and light-hearted. This is not one of those. I will freely admit that I'm am writing this post while angry — not something I typically do. But at this moment there is a white-hot righteous indignation that has kindled in my bones and I either have to write this down or spontaneously combust. You have been warned.
Imagine for a moment that you're a fundamentalist pastor who has just learned that a 15 year old girl in your congregation has been raped and is pregnant by a 39 year old member of your church. Now try to imagine what kind of thought process might lead you to decide that the proper way to proceed is to bring that teenager before the entire church to apologize for her part in being so thoughtless as to get raped and end up pregnant. Then imagine forcing her to write a letter to the wife of the rapist apologizing for your part in his crime.  Of course you then send her away to another state and make sure that the baby is adopted off to another fundamentalist family.
What kind of person would do this? Surely this must be some pastor from the darkest fringes of fundamentalism, someone so far outside the "mainstream" that they are almost unrecognizable as an Independent Baptist. Or perhaps not.
For the pastor in question is none other than Chuck Phelps, who left the scene of this outrage at Trinity Baptist Church  to become President of Maranatha Baptist Bible College. To be fair to MBBC, they quickly realized that they were dealing with someone a little too far out for their taste and gave him the boot in the nicest way possible. He also is the chairman of the board of Central African Baptist College and sits as vice-chairman of the Fundamental Baptist Fellowship. Last but not least, as of 2008 he was listed as an adjunct professor at Bob Jones University's school of religion and a member of their cooperating board(PDF).
Oh, but the story and connections don't end there. For this paragon of fundy virtue now pastors on a church staff with none other than Bob Taylor, former pastor of the Campus Church at Pensacola Christian College. The 'crazy fringe' of fundyland is never as far from the center as it would seem.
Now let's play another game of let's pretend. Let's imagine that you're the current pastor of a church where all this happened.  Let's further imagine that like your predecessor you're also a favored son of Bob Jones University and that you were actually there at the church while this travesty was being executed on this victim. What do you do now? Apologize? Issue a statement condemning what was done to the 15 year old girl? Or do you do damage control and cover for your old pastor even going so far as to send e-mail to your church members instructing them not to speak to anybody about the situation?
And then lastly imagine you're a fundamentalist type who is observing this situation from the outside? Does your heart break over the injustice and your anger rise to think of the victim in the case? Or do you flee to your favorite fundamentalist message board and question whether the 15 year old girl may have seduced the 39 year old man and is to blame for the whole situation?
I can only assume that these people involved in the humiliation and condemnation of this girl cannot really believe in a righteous God Who's justice is terrible toward those who hurt the innocent. Â If I had a scrap of mercy to spare for these miserably failed hirelings, I would be very, very afraid on their behalf. But I don't. All I have is a small voice to expose their evil to as many as have ears to hear.
Destroyer of Innocents thy name is Fundamentalism.
(updated 29 May at 4:07 pm.)