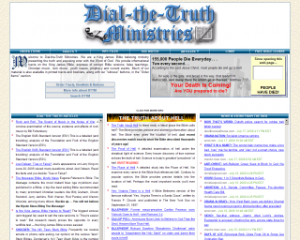 This week's pick is the imaginatively named av1611.org. Subtle.
Whatever fundy flavor you're looking for, you'll find it here. 666 theories?check. Theories that Santa is really Satan?got it!. Lessons on how to spot a "counterfeit" Bible? Do you even need to ask?
There's just too much to take in at a single sitting. Bookmark this one and come back often.