08-07-2012, 04:56 PM
Post: #1
DaisyDeadhead
bodhisattva in training


Posts: 914
Joined: Sep 2011
Reputation: 73
Agree or disagree?
I get the point (this was passed around on Facebook), but I also realize that all the charity work by Catholic Charities in particular (worth about $4 billion worldwide, if you include stuff like Jesuit Refugee Service) would not be possible without the exemption. They vaccinate a great deal of the world and are almost entirely responsible (along with the World Health Org) for eradicating diseases like polio in certain areas.
Then again, you just have to wonder why the very richest people
will not
contribute WITHOUT an exemption? Why don't they just do it because its the right thing to do? (Most people do not expect the exemptions to make a huge difference in their finances, but it does make an appreciable difference for the richest contributors.)
What do you think of tax exemptions for churches? Good or bad?
The fly-by-night rinky-dink churches and their tax-abuses are legend... as well as the outfits like Hyles Anderson and Rod Parsley, buying tax-exempt homes for every member of their extended family. Maybe a "tightening up" of the tax laws is all we need?
Maybe we would get a break from the constant TV-evangelism, if they could no longer afford to do it for free.
Your thoughts?
---
Off the record, on the QT and very hush-hush
08-07-2012, 05:17 PM
Post: #2
FmrMarine
Senior Member


Posts: 646
Joined: Sep 2011
Reputation: 65
RE: Agree or disagree?
I don't have a firm opinion on this yet. There are certainly churches or "ministries" that are for-profit enterprises that should be tax. I also think churches should be subject to property taxes certainly for the real estate, etc. that they occupy and own. Perhaps they should be taxed at a different rate, but they are using some infrastructure and public services.
08-07-2012, 07:19 PM
Post: #3
bean
Fluent in North Central American English


Posts: 2,056
Joined: Sep 2011
Reputation: 178
RE: Agree or disagree?
I like for the most part that they are exempt. It bears watching.
A guy in my MIL's home town started a "church" and I'm sure now he pays no property tax or income tax since he is the "minister" Not sure.

I like it when govt stays far from churches and vice versa!
---
Dissent is the highest form of patriotism.--Howard Zinn
08-07-2012, 08:14 PM
Post: #4
RE: Agree or disagree?
I used to think that churches definitely should be exempt from paying taxes. Then, I went to thinking they all should pay taxes.

However, now I have a mixed view. I agree with FmrMarine, and I think churches should always pay local property taxes, in order to support local infrastructure and emergency services, such as police and fire departments.

As far as Federal corporate taxes, I think a church should pay exactly what a corporation of similar income would pay, unless they can show that they are acting as an actual charitable organization. If they can't show evidence that they're feeding the hungry or giving shelter to the poor, then tax them.
---
We were once so close to Heaven, Peter came out and gave us medals, declaring us "The Nicest of the Damned."

TMBG
08-10-2012, 11:36 PM
Post: #5
RobMille
A pretty Arminian


Posts: 1,558
Joined: Jan 2011
Reputation: 77
RE: Agree or disagree?
I think pretty much any tax exemption is bogus. Church ones I waiver on. I wish there were a way you could give churches that were involved in charitable outreaches a tax exempt ones, and not to churches that just used the exemptions to enrich themselves. I sincerely doubt there's anyway to do that. I like to believe church tax exemptions to more good than harm, but I'm often willfully delusional towards the more optimistic options.
---
Do not giv tehm r00t on my servr,
cuz tehy sez tehy pwn me already ffs,
ther breath stinkz of hot pokets n diet pepsi.
-- Psalm 127:11 (lolcat Bible translation)
09-10-2012, 10:18 AM
Post: #6
Historian
(Insert Clever Thought Here; Thank You)


Posts: 702
Joined: Jan 2011
Reputation: 41
RE: Agree or disagree?
My main thought would just be that it is laughable to suggest the government will do better with that 71 billion than anyone else. It'll just end up in corrupt pockets- and those pockets are even less accountable than a fly by night fundy house church. We can talk mars rovers all we want, but the truth is our tax money runs out the government into huge Vegas seminars and 50,000 dollar toilets faster than we San keep track of it. At least If a church has my money I can go after them with criminal charges if they misuse it or lie about what they do with it. I have no such recourse with the government. I just have to b happy with "we don't know what happened to it"
---
Behold, what manner of love is this, that Christ should be arraigned and we adorned; that the curse should be laid on His head and the crown set on ours. –Thomas Watson
09-11-2012, 03:49 PM
Post: #7
squiz
Senior Member


Posts: 289
Joined: Sep 2011
Reputation: 18
RE: Agree or disagree?
Are non-religious charitable institutions tax-exempt in the US to the same extent as religious ones?
09-11-2012, 08:43 PM
Post: #8
DaisyDeadhead
bodhisattva in training


Posts: 914
Joined: Sep 2011
Reputation: 73
RE: Agree or disagree?
Squiz, yes but there can be more restrictions and audits far more likely.

Churches are rarely (if ever) audited, unless there is a scandal.
---
Off the record, on the QT and very hush-hush
09-12-2012, 09:42 PM
Post: #9
Qrayze
crazier than you think...


Posts: 1,389
Joined: Nov 2011
Reputation: 86
RE: Agree or disagree?
If a person or organization gives to charity, they get that amount deducted from their taxes. I wouldn't mind churches being taxed if they were able to deduct the charitable things they do from their taxes. And bus ministries would need to be put on the "not a charitable thing" list.
---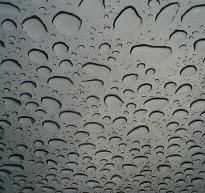 (05-31-2012 01:25 AM)

myotch Wrote: How did your parents take it when you told them you were female?
User(s) browsing this thread: 1 Guest(s)