01-14-2012, 04:43 PM
Post: #1
pastor's wife
Still checking wardrobes for Narnia


Posts: 3,901
Joined: Jan 2011
Reputation: 146
Contentment
In the car today, I heard a preacher on the radio saying how we need to be content in whatever state we are in and how we'll never be happy until we learn contentment.

And I was thinking (perhaps unfairly) how self-assured he sounded (he wasn't yelling but he was preaching very forcefully) and how easy it is for some people to preach contentment when THEIR bills are covered and their cars work and their kids get to go to the dentist. I know it's not completely fair or charitable of me, but he was kind of bugging me, even though he was quoting Bible verses.

But then I thought of Who said those things first - Jesus, Who had nowhere to lay His head and Paul, who traveled his whole life and worked as a tent-maker. Neither of them had yachts and Hawaiian vacations! It just made me truly appreciate that when Jesus told people truths, He never spoke from a position of hypocrisy or from a high and lofty place removed from the trials of life. He walked among us. He never sat in his luxurious palace telling people they should be satisifed with their much more meager existence.

(Of course, neither Paul or Jesus were married nor had children. Once you have a family, there are so many more considerations - Paul admitted as much in 1 Cor. 7. And it's hard to know how to live in a culture that is blessed with so MANY material possessions.)

But anyway, what started as annoyance at a preacher's harrangue about how I wasn't good enough because I wasn't content enough, I ended up appreciating anew Jesus and how He gave everything up for us.
---
"Do not look so sad. We shall meet soon again." "Please, Aslan," said Lucy, "what do you call soon?" "I call all times soon," said Aslan.
01-14-2012, 04:47 PM
Post: #2
Darrell
Benevolent Dictator

Posts: 6,800
Joined: Dec 2010
Reputation: 180
RE: Contentment
Sometimes preachers do good in spite of themselves.

So do the rest of us, come to think of it.
---
"It doesn't help to wear a hat on your head if your posterior is exposed." ~ PW





"Don't make crazy your normal and then wonder why nobody agrees with you."

~ EC
01-14-2012, 04:55 PM
Post: #3
beensetfree
Gold Member


Posts: 517
Joined: Jun 2011
Reputation: 13
RE: Contentment
It's amazing how the Holy Spirit can do that, isn't it, work past the man and use the Word. We come to know Jesus in our sufferings and grow in the grace and knowledge of Him. It's easy to make it one more thing you need to do. Be content! I'm so glad you were comforted in that moment by, The Comforter.
Keeping you in prayers, wish I could do more. Great post.
01-14-2012, 07:48 PM
Post: #4
greg
For Whosever Will


Posts: 1,821
Joined: Jan 2011
Reputation: 28
RE: Contentment
It's the Word (both written and that which became flesh) that has the Power!
---
The good news is that Christ died for all of you........not just some of you!
01-14-2012, 11:43 PM
Post: #5
Qrayze
crazier than you think...


Posts: 1,395
Joined: Nov 2011
Reputation: 86
RE: Contentment
sometimes when I'm feeling too cramped in my small, one-bedroom apt, I think of whole families who have to live in a one room house about the size of my living room. all of a sudden my apt gets bigger again.
---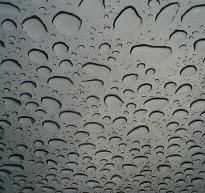 (05-31-2012 01:25 AM)

myotch Wrote: How did your parents take it when you told them you were female?
User(s) browsing this thread: 1 Guest(s)