IFB Meets Black Eyed Peas
12-28-2011, 08:00 PM
Post: #11
Qrayze
crazier than you think...


Posts: 1,389
Joined: Nov 2011
Reputation: 86
RE: IFB Meets Black Eyed Peas
Dang I wish I had a gaming system and that game! Looks fun!

Oh, and she's obviously not from my former brand of fundy because her slit in her skirt is longer than four inches.
---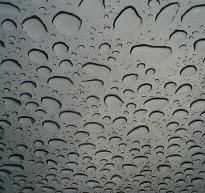 (05-31-2012 01:25 AM)

myotch Wrote: How did your parents take it when you told them you were female?
12-30-2011, 11:05 AM
Post: #12
pastor's wife
Still checking wardrobes for Narnia


Posts: 3,894
Joined: Jan 2011
Reputation: 146
RE: IFB Meets Black Eyed Peas
HeeHee.

I've got about the same amount of rhythm as she does! But at least I no longer feel obligated to do everything in a long jean skirt!!
---
"Do not look so sad. We shall meet soon again." "Please, Aslan," said Lucy, "what do you call soon?" "I call all times soon," said Aslan.
User(s) browsing this thread: 1 Guest(s)