12-01-2011, 10:39 PM
Post: #11
Qrayze
crazier than you think...


Posts: 1,389
Joined: Nov 2011
Reputation: 86
RE: 27 Worst Nativity Sets
couldn't resist borrowing one of those for my holiday sig, lol
---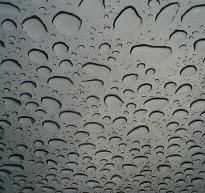 (05-31-2012 01:25 AM)

myotch Wrote: How did your parents take it when you told them you were female?
12-02-2011, 09:15 AM
Post: #12
JordanMaria
Cupcake Eater


Posts: 3,661
Joined: Jan 2011
Reputation: 81
RE: 27 Worst Nativity Sets
I like the ones that are geared for kids. I used to have a little wood nativity set that I always played with. It kept me from playing with my mother's expensive nativity set.

Playmobil makes a cut nativity set that I want to buy once I have kids.

I think the cat animal ones are the worst. What do they use for animals in the manger? humans?
---
"Funny, you're the broken one, but I'm the only one who needed saving."
12-02-2011, 12:11 PM
(This post was last modified: 12-02-2011 12:13 PM by Tikatu.)
Post: #13
Tikatu
from Clan MacAdamia


Posts: 934
Joined: Jan 2011
Reputation: 15
RE: 27 Worst Nativity Sets
We have two nativity sets, a nice ceramic one for the mantle, and a
stuffed figure one that is actually an Advent calendar
. We've used it for several years, but I asked the kids this year if they wanted to do it and since they all said they didn't care, I'm not putting it up. (I mean, the youngest is 15 - I think they've kind of outgrown it.)
The ceramic one will go up this weekend, I hope.
---
A steady diet of Hellfire and brimstone will only give you Spiritual gas and indigestion... from Mark Moore as posted on Facebook
12-02-2011, 01:25 PM
Post: #14
WifeofBill
Harshing Your Mellow


Posts: 2,200
Joined: Jan 2011
Reputation: 50
RE: 27 Worst Nativity Sets
We have the Veggie Tales one that offended my fundy MIL. It took a lot of explaining that it was from the story of the Veggie characters putting on the Christmas pageant. We have the Veggie Tale bible, (a favorite), and the Christmas story was one of my daughters favorites. We read through that bible every night for years. My older two are too old for it, but it won't be long before we are reading it to the baby
---
Pay attention people! WifeofBill knows of which she speaks
- Scorpio
User(s) browsing this thread: 1 Guest(s)